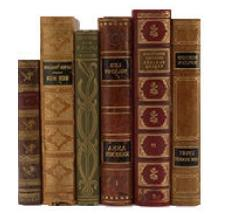 Of course, the older papers are not available as TeX-Files. However, I try to collect as many information on them as I can.
My first TeX-Files are AmSTeX-Files, then I switched to AmSLateX. Some files are Latex-Files. The responsibility for that choice comes from my coauthors.
I did not find the last version in all cases. Also, several graphics are not present.
In case that something does not work, please send me email. I have not tested all the entries.
---
If you prefer this, you might go to Papers by subjects. However, these lists won't be regularly updated. A list of all the journals in which I published (as of March 1998) is here. A list of all my coauthors (as of March 1998) is here.
---
Chronological List (-2010)
1979
1980
1981
1982
1983
1984
1985
1986
1987
1988
1989
1990
1991
1992
1993
1994
1995
1996
1997
1998
1999
2000
2001
2002
2003
2004
2005
2006
2007
2008
2009
2010
---
(Back to the Homepage)